2019 Children's Theater Workshop:
High School Musical, Jr
The workshop will run from 9:00am - 3:00pm Mon-Fri the weeks of 7/29/19 and 8/5/19 with a final performance on the evening of 8/9/18 at 7:00pm.
The Lamoille County Players is proud to announce the return of the Children's Theater Workshop, which provides an opportunity for children between the ages of 9-14 to participate in a theatrical production. The cost for the two week workshop is $175. Full and partial scholarships are available by request for those with a need.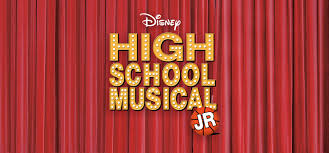 This year, the CTW will be a two week, ten-day workshop, July 29-Aug 2 and Aug 5-9 (Mon-Fri, both weeks). It is designed to introduce children to theater, cultivate individual talents, and afford those with varied experience the opportunity for continued growth and personal challenge. During the course of the two-week camp, participants will collaborate on all aspects of theater production and performance. The workshop will conclude with a full performance on Friday Aug 9 at 7:00PM.
Please note that while no previous theater experience is necessary. LCP requires that the child have an interest in being involved in the workshop! The workshop will create a supportive and safe environment for the child to try something new; we only ask that they come willing to try and willing to say "Yes!"
The CTW will take place in Hyde Park village, at the historic Hyde Park Opera House, from 9:00 am to 3:00 pm each day. The workshop schedule will address many areas of theater: not only auditioning for parts (and contending with the casting choices that are made!) and rehearsing scenes, songs and dances, but also costuming, makeup, sets, props, and more. All activities will ultimately be working toward the performance on August 9th.
Each child should bring their own bag lunch and beverage each day as well as a beach towel. Children should wear comfortable clothes that allow them to sit, lay and roll on the floor, as well as socks, tennis shoes and any dance shoes they may have that will not leave scuff marks. Everything should be able to get dirty, and never hinder movement or imagination. Each child should also bring a 3-ring binder and several pencils each day, and all items should be marked with the child's name.